Transformation Weekend Retreat AUSTRALIA
With Kasham and Tricha
February 17 - 19, 2023
Do you desire to (re)connect with your higher self? Are you looking for a safe, small group setting (8 max) to experience a healing retreat of personal growth with sacred shamanic practices? Are you struggling with some patterns of behavior in your life and want to learn ways to change those patterns? Do you want to find your purpose, spark your creativity, and step into a better way of living?  Then this transformational weekend retreat is sure to answer that call. Honoring sacred practices of meditation and ceremony, we'll have ceremony, workshops and integration to guide you in your healing journey of growth, awakening and transformation. 
We're excited to offer a Transformational weekend retreat that allows you to stretch, heal and transform your life. As one client of ceremony has said, "It was like having a 100 hr therapy session in a matter of 6 hours."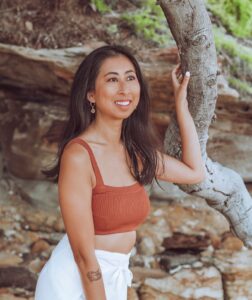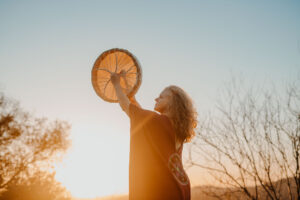 During this retreat, you'll be guided by an Intuitive Empowerment Coach and a Curandera (healer). We'll begin at 4:30PM on Friday with an opening circle, followed by a shamanic drum journey and some rest/reflection time. [You may arrive from 2:30PM.] On Saturday, we'll begin the day with a light breakfast, yoga and intention setting. Then, we'll have another journey in a safe and comfortable setting where deep inner work of healing will be the focus. After a shared meal, you'll have a cozy night's sleep in your provided accommodations. (Shared or private accommodations available.) On Sunday, we will rise and greet the day with yoga. Afterwards, we'll enjoy a sound bath, nourishing brunch, sharing circle, workshop and integration before ending at 3PM.
If you're looking for tools to boost your everyday life, reduce your stress, and overall be a more joyful version of yourself but don't have time to take multiple days off work, this weekend retreat is exactly what you need!
*Please note that Retreat Guru only accepts USD posting, payments and lists prices in USD instead of AUD. This retreat is priced  1200AUD. You may pay in AUD via Stripe or bank transfer- see links below and/or in registration email confirmation. If you'd like to pay in AUD (preferred), choose the BANK TRANSFER OPTION when finalizing registration payment. This will allow you to complete registration. 
Payment: Here are the links for payments. Click on the one that applies to you:
Transformation Weekend Retreat – Private Room – Full Payment for $1,500.00 AUD
Transformation Weekend Retreat – Shared Twin Room – Full Payment for $1,200.00 AUD
Transformation Weekend Retreat – Deposit (Payment Plan) for $500.00 AUD (contact a Leader to apply for a payment plan)
APPLICATION PROCESS:
Your registration application (Click REGISTER NOW button and fill out application) and

Pay your

 full payment

– click on the relevant link

below:
Brief call with one of the leaders.
Decision made within 24 hours (If we don't feel a mutually good fit, your deposit will be refunded.)
Read Prep/Pack materials (sent via email after registration/approval)
Pay balance owed. (A payment plan may be available at the discretion of the facilitators, please enquire directly.)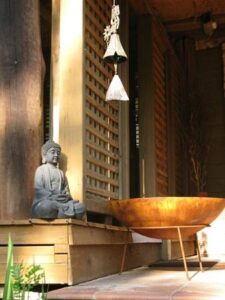 Location: A private Retreat Center on Wiseman's ferry, just a 2-hour, enjoyable scenic drive from Sydney.  (You'll be driving through some of the Hawkesbury's most scenic bushland and waterways.) Exact location provided upon registration in order to maintain privacy.
What's included:
Daily yoga
All meals during retreat
Shamanic ceremonies
Rapé [rap-PAY]/ Hapé (Sacred snuff)- included yet optional
Workshops tailored to the needs of each participant
Group integration sessions
Body movement and Grounding sessions
Lodging (double occupancy rooms)
Access to facilitator(s) at all times
One 1:1 Follow up integration session post-retreat (within 3 weeks post retreat)
Post-retreat support group
Leaders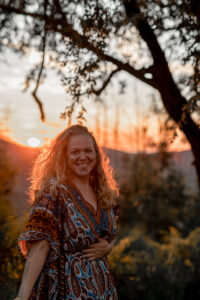 Kasham
Kasham reaches into the depths, using her strong intuition to create a safe space for personal transformation. She has been initiated in Peru as a Curandera, serving medicine as a sacred form of healing.  Kasham knew since she was a young child that she wanted to help others. She has…
Learn more about Kasham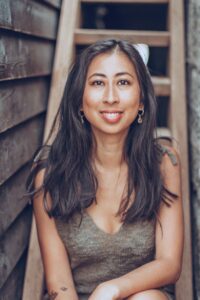 Tricha
Tricha is an Intuitive Empowerment Coach, writer and speaker, Marketing Specialist, Executive Yoga and Wellness Teacher. She loves being multifaceted and being a student of life – this is what makes her a powerful and well-rounded content creator. She is passionate about living a purposeful life filled with transformation, adventure…
Learn more about Tricha