4-Day Transformation Retreat Sept
With Kasham and Judit
September 15 - 18, 2023
Do you desire to (re)connect with your higher self? Are you looking for a safe, small group setting (8-11 Max) to experience a healing retreat of personal growth with sacred medicines? Are you struggling with some patterns of behavior in your life and want to learn ways to change those patterns? Do you want to find your purpose and step into a better way of living?  Then this 4-day retreat is sure to answer that call. Honoring sacred medicines, we'll have ceremony, workshops and integration to guide you in your healing journey of growth, awakening and transformation.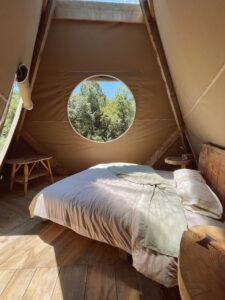 Conscious Contribution: 990€ – 1140€ (If you prefer to pay in Euros, please choose the BANK TRANSFER option at checkout).
Conscious Contribution (prices) allows you to choose how much you'd like to contribute to participate in this program. Feel into your financial situation, the value for the offerings and choose which price point you'd like to have. It's an energy exchange and we want to make this transformational retreat available to as many as possible. No matter which contribution tier you choose, you'll receive equal treatment. It's part of our commitment to helping the world heal and making sacred ceremony available to more people.
Using sacred plant medicines (Psilocybin, Mapacho, Cacao, Sananga and Rapé), you'll experience a safe, legal (all medicines are decriminalized in Portugal), healing retreat guided by an experienced facilitator, former Paramedic and initiated Curandera (healer). We only use medicines that are grown/infused with intention for ceremony. 
This offering includes a 1-hr pre-session video call in order to help you deepen into the work and better prepare for the transformational experience. Friday, we'll begin the work, in the early afternoon, so that everyone has time to arrive and settle in. Opening circle will be at 16:30. The next days will be balanced between nourishing the Spirit, soul, and body.  You'll connect with your Spirit through sacred ceremony, reflection time and integration; with your soul through workshops, relaxation time and integration; with your body through movement, plant based foods, and meditation, all while connecting with nature in this serene, glamping retreat center nestled central Portugal. When we finish the retreat on Monday afternoon 13h, you'll have insights and tools to take with you to continue your healing journey. I also offer a 1:1 post-retreat integration session (included) so that you're able to touch base in the weeks to come. You are not alone in this journey & I'm honored to be a part of your transformation.
Attention:   Sacred Medicine and teachings are not for sale. Your economic contribution helps support the costs of the event and the movements/livelihood of the facilitators.
SAMPLE SCHEDULE (a final schedule will be emailed to you closer to the retreat date.)
 Fri 
13h-16h Arrive and room assignments/ tour grounds
Individual Readings (see sign up at retreat for times) 
16:30h Opening Circle
18h Dinner
19:30 Night  Workshop
Sat
8h Light breakfast
8:45h Body Movement/Yoga
9:30h-12h Individual Readings (see sign up at retreat for times)
13h Ceremony
21h (ish) Dinner
*Sun
09:00 Body Movement/Yoga
09:45 Sound Bath
10:45 Brunch
Readings/Relax (see sign up at retreat for times)
15:30 Workshop
17:45 Dinner
18:45 Integration Circle
20h Sunset Workshop
*Mon
Pack/Prepare to check out of room
09:15 Body Movement
10:30 Brunch
11:15 Closing Circle
13h End
Leaders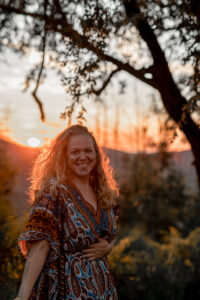 Kasham
Kasham reaches into the depths, using her strong intuition to create a safe space for personal transformation. She has been initiated in Peru as a Curandera, serving medicine as a sacred form of healing.  Kasham knew since she was a young child that she wanted to help others. She has…
Learn more about Kasham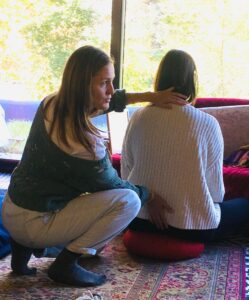 Judit
Judit is an accredited therapist of Craniosacral and Perinatal Biodynamics, Shamanic Practitioner of Earth-Centred Practices, Women's Circle Keeper, Workshop and Retreat Leader. When she committed to her path as a Medicine Woman, the Universe started to provide in the most unusual ways. She learned several healing techniques throughout the years…
Learn more about Judit