Yoga & Healing Weekend
With Kasham and Nadine
December 9 - 11, 2022
Conscious Contribution: 505€ – 630€ (If you prefer to pay in Euros, please choose the BANK TRANSFER option at checkout).
Conscious Contribution (prices) allows you to choose how much you'd like to contribute to participate in this program. Feel into your financial situation, the value for the offerings and choose which price point you'd like to have. It's an energy exchange and we want to make this transformational retreat available to as many as possible. No matter which contribution tier you choose, you'll receive equal treatment. It's part of our commitment to helping the world heal and making sacred ceremony available to more people.
We're excited to offer a 2.5 Day Transformational weekend that allows you to stretch, heal and transform your life. During this transformational weekend, you'll be guided by an experienced Yogi and a Curandera (healer). We'll begin at 18:30 on Friday with an opening circle, followed by a bit of light yoga and some rest/reflection time. [You may arrive for a meal and social hour from 17h] On Saturday, we'll begin the day with a light breakfast, some body movement and intention setting. Then, will have a moderate journey dose of psilocybin in a safe and comfortable setting where deep inner work of healing will be the focus. After a shared meal and sharing circle, you'll have a cozy night's sleep in your provided accommodations. (Shared or private accommodations available.) On Sunday, we will rise and greet the day with a yoga session. We'll enjoy a sound bath, nourishing brunch, sharing circle, workshop and integration before ending with another meal together at 17h. If you'd like to stay over Sunday night for convenience, it's available for a minimal charge (15€).
If you're looking for tools to boost your everyday life, reduce your stress, and overall be a more joyful version of yourself but don't have time to take multiple days off work, this weekend event is exactly what you need!
Attention:   Sacred Medicine and teachings are not for sale. Your economic contribution helps support the costs of the event and the movements/livelihood of the facilitators.
Leaders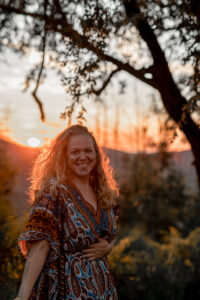 Kasham
Kasham reaches into the depths, using her strong intuition to create a safe space for personal transformation. She has been initiated in Peru as a Curandera, serving medicine as a sacred form of healing.  Kasham knew since she was a young child that she wanted to help others. She has…
Learn more about Kasham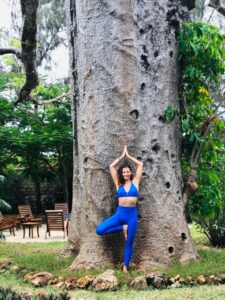 Nadine
Nadine Faitas was born in Germany and grew up in Munich and Hamburg, but she is at home all over the world. After studying business administration in Hamburg, she worked for seven years as Global Head of New Business at the leading affiliate network Awin in Munich, Madrid, London and…
Learn more about Nadine