Individual/Couple Private Ceremony
With Kasham
Flexible Dates
720€  (If you prefer to pay in Euros, please choose the BANK TRANSFER option at checkout). [Bring a friend price  420€ per person] Choose which price applies to your situation. 
Using sacred plant medicines (Psilocybin, Cacao, Mapacho, Sananga, and Rapé), this 4-6 hour ceremony (typically 13:00-21:00) is sure to assist you in your healing journey of growth, expansion, awakening and transformation. Medicines are grown/infused with intention for ceremony. 
Price includes bedroom accommodation so that you needn't worry about finding transportation after the ceremony; you can simply relax and rest. Sleeps up to 2 people, single beds (that can be pushed together) shared accommodations. You'll have access to the shared kitchen and restroom, outdoor space, including a covered patio and a garden area. (Due to owner request to keep location discreet, exact location will be sent upon registration. In a small village, between Silves and Messines. You can get a taxi from Faro Airport for around 50€.)  This offering includes a 1-hr pre-session video call in order to help you deepen into the work and better prepare for the transformational experience. Additionally, we will meet one more time, via video call, post ceremony for follow up integration. 
This event is for:
INDIVIDUALS WHO ARE READY TO DEEPEN INTO THEIR PERSONAL HEALING, GROWTH AND AWAKENING.
THOSE SEEKING CLARITY IN THEIR LIFE PURPOSE AND NEXT STEPS ALONG THEIR PATH.
INDIVIDUALS WANTING TO CONNECT WITH THEIR PAST- IN ORDER TO UNDERSTAND AND TO HEAL.
THOSE WANTING TO CONNECT TO THEIR PRESENT- IN ORDER TO LIVE THEIR HIGHEST POSSIBLE TIMELINE, NOW.
PEOPLE WHO SEEK NEW WAYS OF SUPPORTING THEIR OWN PHYSICAL, MENTAL, EMOTIONAL AND SPIRITUAL WELLBEING.
THOSE WHO PREFER TO HAVE AN INDIVIDUAL (OR WITH A PARTNER/FRIEND) CEREMONY, RATHER THAN ATTEND A SMALL GROUP SESSION.
Note: Individual/small group sessions are limited to 1-3 participants (who register together) so everyone gets the attention they need.
Attention:   Sacred Medicine and teachings are not for sale. Your economic contribution helps support the costs of the event and the movements/livelihood of the facilitators.
NOT AVAILABLE: March 19-April 30 as I will be performing my own sacred diet/connection with the medicine and this requires me to refrain from this work during this period. Thanks for understanding. 
Leader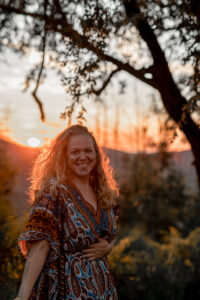 Kasham
Kasham reaches into the depths, using her strong intuition to create a safe space for personal transformation. She has been initiated in Peru as a Curandera, serving medicine as a sacred form of healing.  Kasham knew since she was a young child that she wanted to help others. She has…
Learn more about Kasham