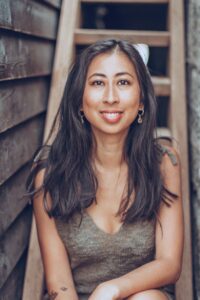 Tricha is an Intuitive Empowerment Coach, writer and speaker, Marketing Specialist, Executive Yoga and Wellness Teacher. She loves being multifaceted and being a student of life – this is what makes her a powerful and well-rounded content creator.
She is passionate about living a purposeful life filled with transformation, adventure and holistic wellness.
In addition to her 15+ year career in marketing and events, she has dedicated the last 10 years to her personal growth, learning with some of the top coaches, mentors and speakers from around the world, including Tony Robbins, Landmark Education, shamanic reiki, vedic meditation, yoga (200-hour yoga teacher training with Power Living in Australia and Bali, and 100-hour yin yoga teacher training with Persia Juliet from Bali), conscious sales, family constellation work with Michelle Masters, Access Bars, psychic and mediumship development with Sheila V and accredited Shamanic Practitioner Training with Beata Alfoldi.
In 2019, she co-authored the book, The New Wave; a millennial's guide to conscious entrepreneurship. Tricha continues to write from her heart and intuition and is passionate about helping others tap into their own intuition, wisdom and power through the magic of writing, energy work, spiritual development and coaching.
Events with Tricha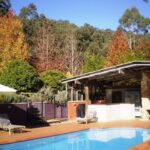 4 Day Transformation Retreat AUSTRALIA
October 19 - 22, 2023
Do you desire to (re)connect with your higher self? Are you looking for a safe, small group setting (8 max) to experience a healing retreat of personal growth with sacred shamanic practices? Are you struggling with some patterns of behavior in your life and want to learn ways to change…